Creative Travel to Japan 2017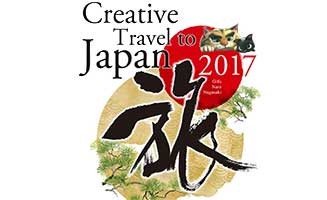 When, local time: 
Monday, 4 September 2017 - 1:00pm
to
Friday, 8 September 2017 - 2:00pm
Contact: 
For exhibition -
Questo indirizzo email è protetto dagli spambots. È necessario abilitare JavaScript per vederlo.
| For screening -
Questo indirizzo email è protetto dagli spambots. È necessario abilitare JavaScript per vederlo.
Following on the success of the inaugural exhibition featuring Japanese Cultures and Creativity held in October 2016, a new Exhibition entitled 'Creative Travel to Japan 2017', will be held from Monday 4 to Friday 8 September 2017 at UNESCO Headquarters.
This year's exhibition will portray travel to Japan based around the theme of 'Inheriting Traditions and Creating a New Culture'. It will be shown through the eyes of photographers, film-makers and exponents of traditional crafts and cultures.
In the framework of this event, Special Screenings of Japanese award-winning animation films which are world-renowned examples of innovation and the diversity of artistic expression will be organized.
* Tuesday 5 September 2017, Room I , at 6 pm
"Rudolf the Black Cat" original
(Subtitle in English, Simultaneous translation in French)
* Wednesday 6 September 2017, Room I at 6 pm
"Flower and Sword" original
(Subtitle in English)
For the Films Screening, please register online before 31 August 2017